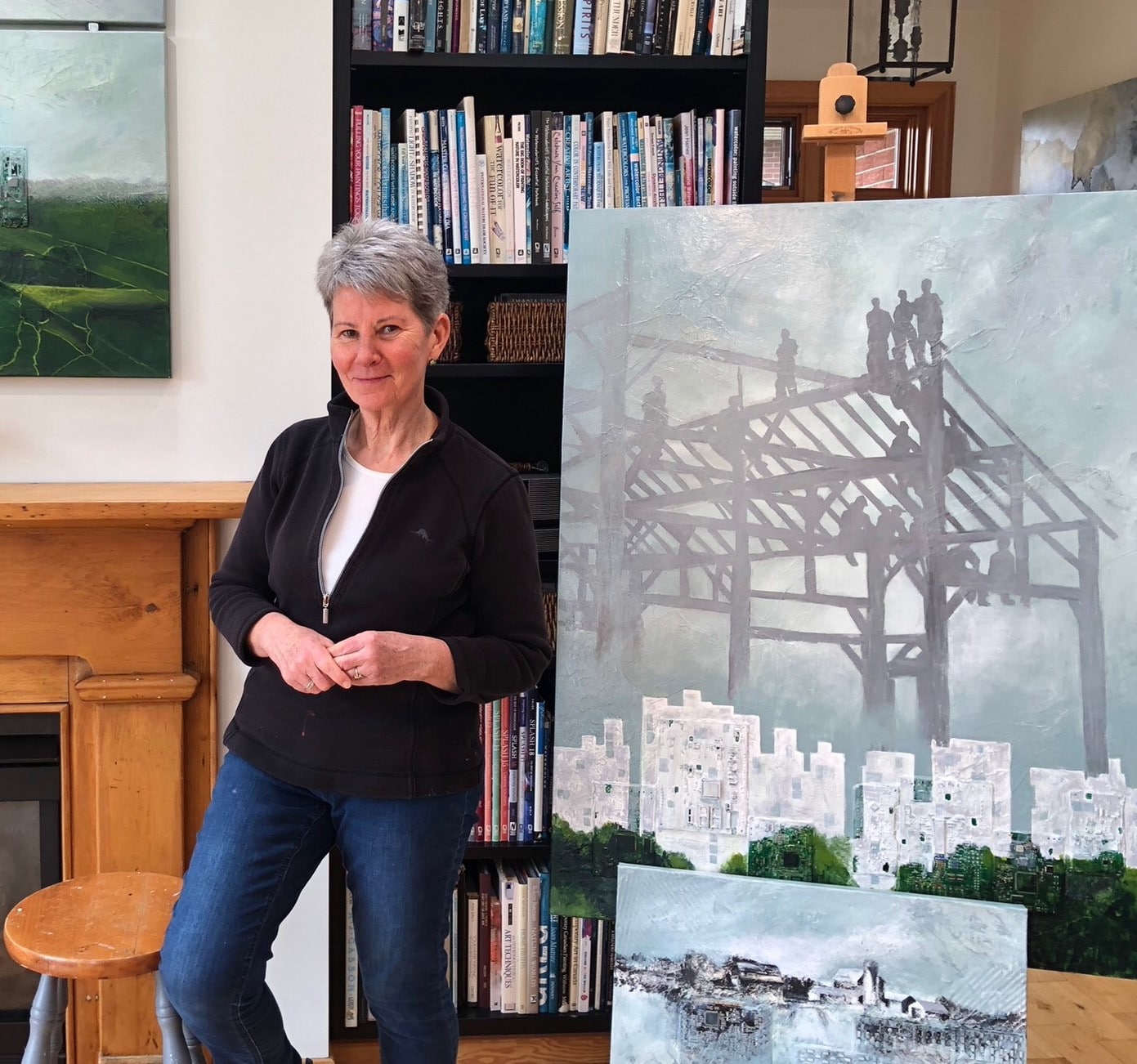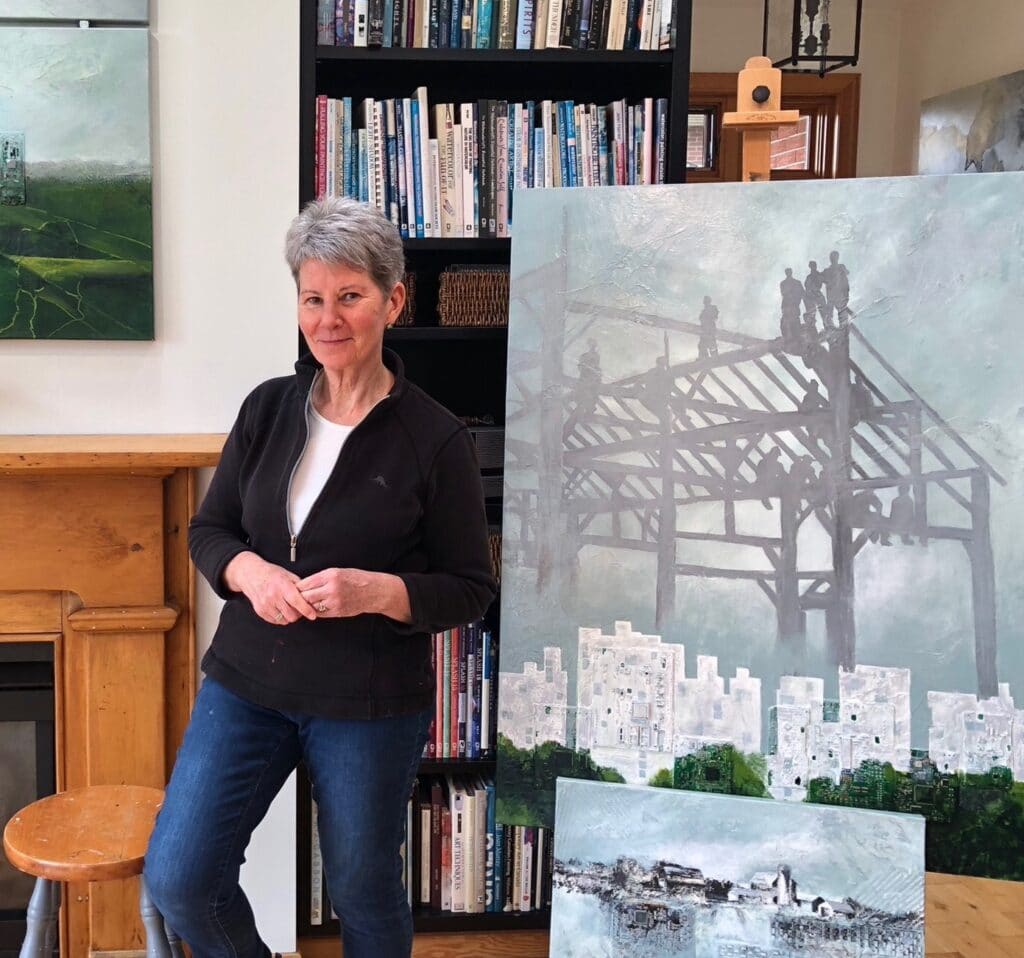 Welcome to Alder Creek Studio where you can find just the right piece of art for your home or business and sign up for private or group classes in acrylics or watercolour.
Let your art journey begin in New Dundee.
Cheers, Marion



New Dundee Artist Shows How Echoes From The Past Inform Our Technological Present
Sign up for my upcoming art classes!
Group Classes
6 week courses and one day special events
Watercolour Wednesdays
No Instruction, just painting time!
Private Classes
One-On-One and Semi-Private Art Classes Available
Marion is a rare find in that she is not only a talented artist, but also a gifted teacher. She has the ability to convey her artistic vision in words that students of all levels can understand. She is patient and encouraging, helping each of us to develop our own skills and find our own vision.
We really enjoyed the workshop Marion Anderson gave our group September, 2019. The focus was on preparing a textured canvas using mixed media and then creating an abstract floral composition. This was an informative and fun way to spend two days! Every member left the workshop having learned new techniques, and with a dynamic painting!
I have taken classes from Marion over the years - group and private. She is an experienced teacher with a wonderful balance of instruction and encouragement. I feel privileged to benefit from the breadth and depth of her artistic talent - a true gem.
Many walls of our home are now graced with Marion's paintings of flowers, lighthouses and landscapes in various sizes. We admire her use of different mediums and her exuberant use of color. Each time I visit her studio I feel as though I have to find another wall!